Submitted by

JustDubs

on Fri, 01/29/2016 - 12:37pm
DTB License Expires!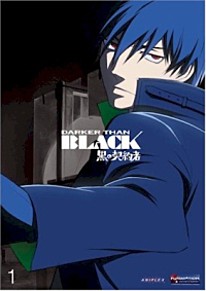 FUNimation Entertainment confirmed in a forum post on Thursday that it no longer has home video or streaming rights for the Darker Than Black anime. The series has been removed from Funimation's streaming service.
Funimation first released Darker Than Black in the west in 2008. The original series was released across six singles, which hit stores from November 11, 2008 through August 11, 2009 as part of its Anime Classics line . The final release of the season was the Darker Than Black Premium Edition, which hit stores on May 26, 2015.
The show's second season, Darker than Black: Gemini of the Meteor was bundled with prequel OVA series Darker than Black – Kuro no Keiyakusha: Gaiden when it hit stores in 2013. The second season shipped on Blu-ray in 2013, and as an Anime Classics edition in May.
Both seasons of Darker Than Black were directed by Tensai Okamura (Cowboy Bebop: The Movie, Blue Exorcist) at Bones. Takahiro Komori (Scrapped Princess, Angelic Layer) provided character designs, while Yasushi Ishii (Hellsing) scored the soundtracks. The show made its début in the Spring 2007 anime season.
Even the darkest of blacks must fade at some point.