Launched by Yuzo Takada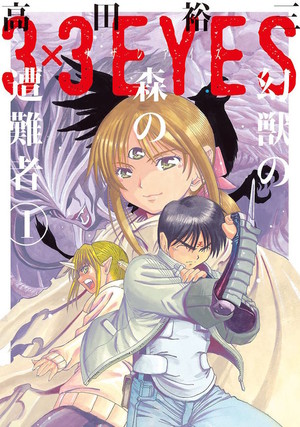 The January 2017 issue of Kodansha's Monthly Young Magazine revealed that Yuzo Takada is launching a new manga titled 3x3 Eyes: Kiseki no Yami no Keiyakusha based on his 3x3 Eyes manga in Kodansha's E-Young Magazine online manga magazine this Thursday. The manga is set 12 years after the last battle with Kaiyanwang, and will once again center on Pai and Yakumo.
The manga notes that the entire 3x3 Eyes manga franchise has 33.33 million copies in circulation.
King Records previously streamed a video with anime footage of the 3x3 Eyes franchise in September 2015. The video previewed Megumi Hayashibara's then-upcoming 3x3 Eyes single "Samhāra ~Sei Naru Chikara~" (Samhāra ~Holy Power~, with...